Hart School Art Auction fundraiser
Exhibition
18 June – 11 July
Open Saturdays to the public, or during the week by appointment.
Hart Club: 95 Westminster Bridge Rd, London SE1 7HR
Timed Auction
Ends, 11 July  7 pm
Curated by Hart Club, this auction features a selection of works from some of London's most exciting artists, including Sara Berman, and Jane Bustin as well as exclusive experiences including a workshop with YMC's lead designer, and a private tour of the Dubuffet exhibition with Barbican curator Eleanor Nairne. Purchase a piece and support the amazing Hart School project – a groundbreaking art school for artists who are typically excluded from similar opportunities due to financial barriers and lack of specialised support for disabled artists.
Hart Club is an organisation founded in 2018, dedicated to championing neurodiversity in the Arts.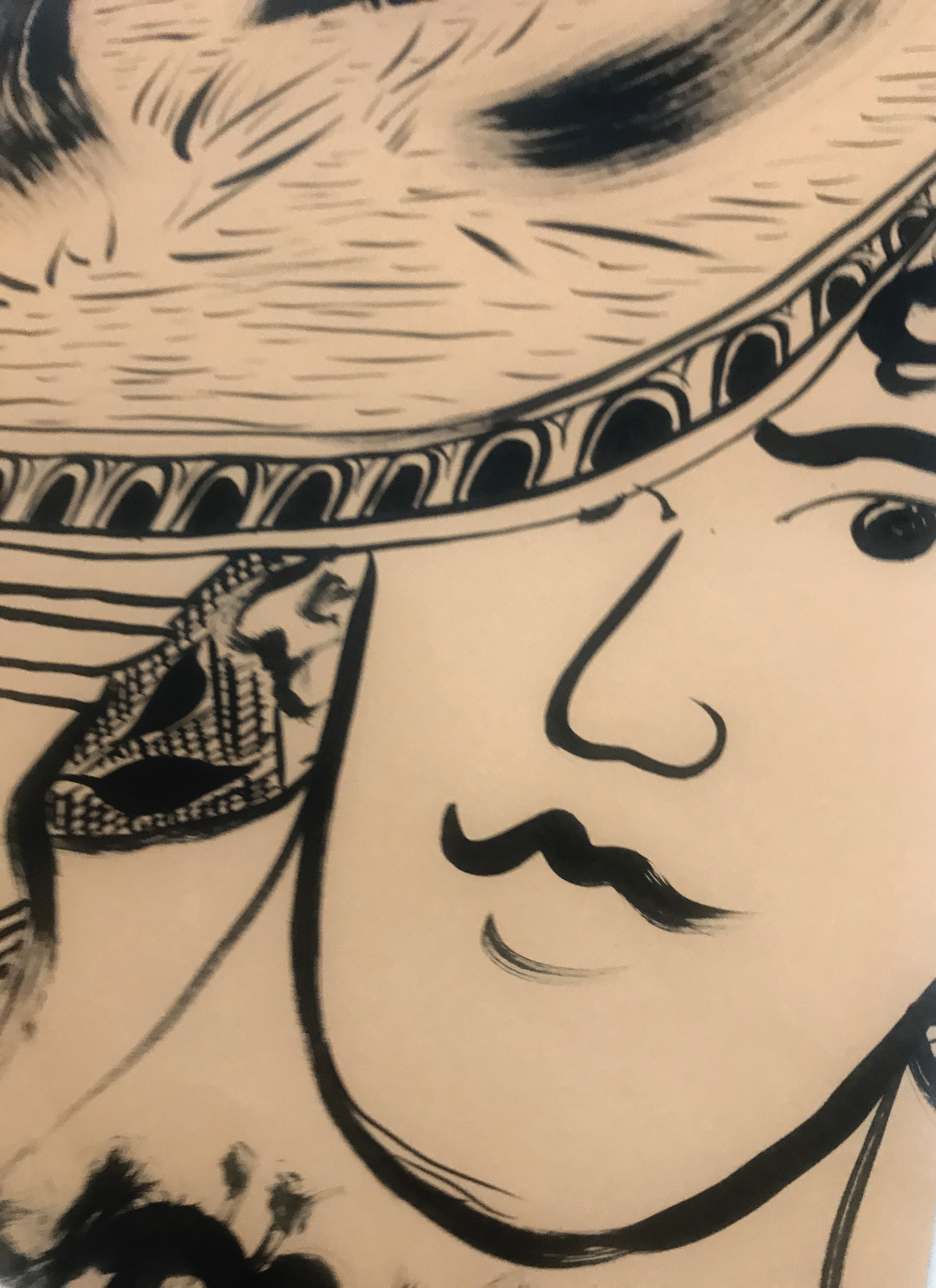 Luke Burton, Ambivalent Men Hiding Under Fountain (Baku), 2016, Detail of Drawing, 50 x 70 cm
"This work was made as part of a series of works that took the protagonist of Ambivalent Man as an ongoing figure. Ambivalence personified, in this work, he is twinned – a reiteration that suggests the endless copying of classical tropes and figures over vast periods of time, but also a kind of 'other', his difference manifest by the inevitable variations of the drawing hand. The twins hide under the fountain – fearful of what we do not know, perhaps everything. Whilst the overflowing waters of the font is a paradox itself: a symbol of virility and power squished into frame, with its asymmetrical and awkward proportions undermining its classicism." – Luke Burton, 2021
For more information on the auction, please visit The Auction Collective's website here.